Kombu Floodcam: Flooding is a fact of life in Bellingen – and one of the key bits of information many of us in town need to know is if the main bridge through town is open. The close up image below updates once per minute. The timelapse updates from 45 minutes before sunrise until 45 minutes after sunset. You can use the time lapse feeds to check if the river is going up or down. If you spot any problems please let us know.
Wide Shot: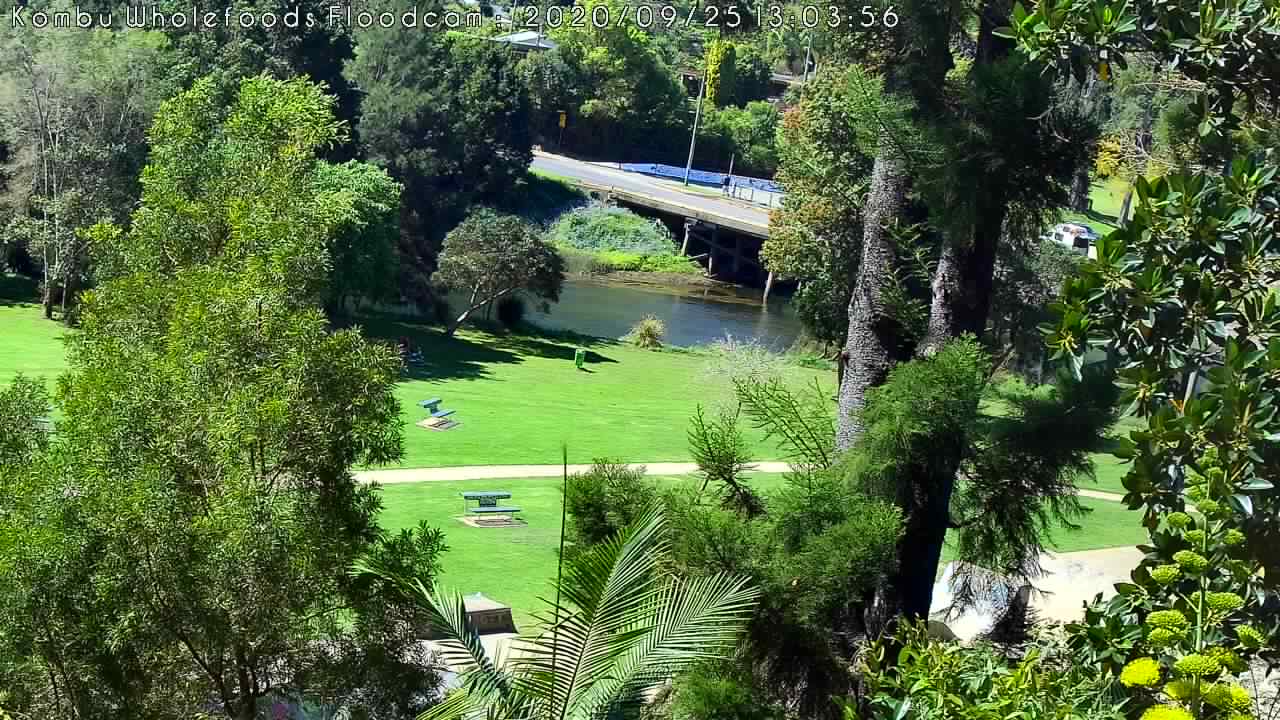 Close Up: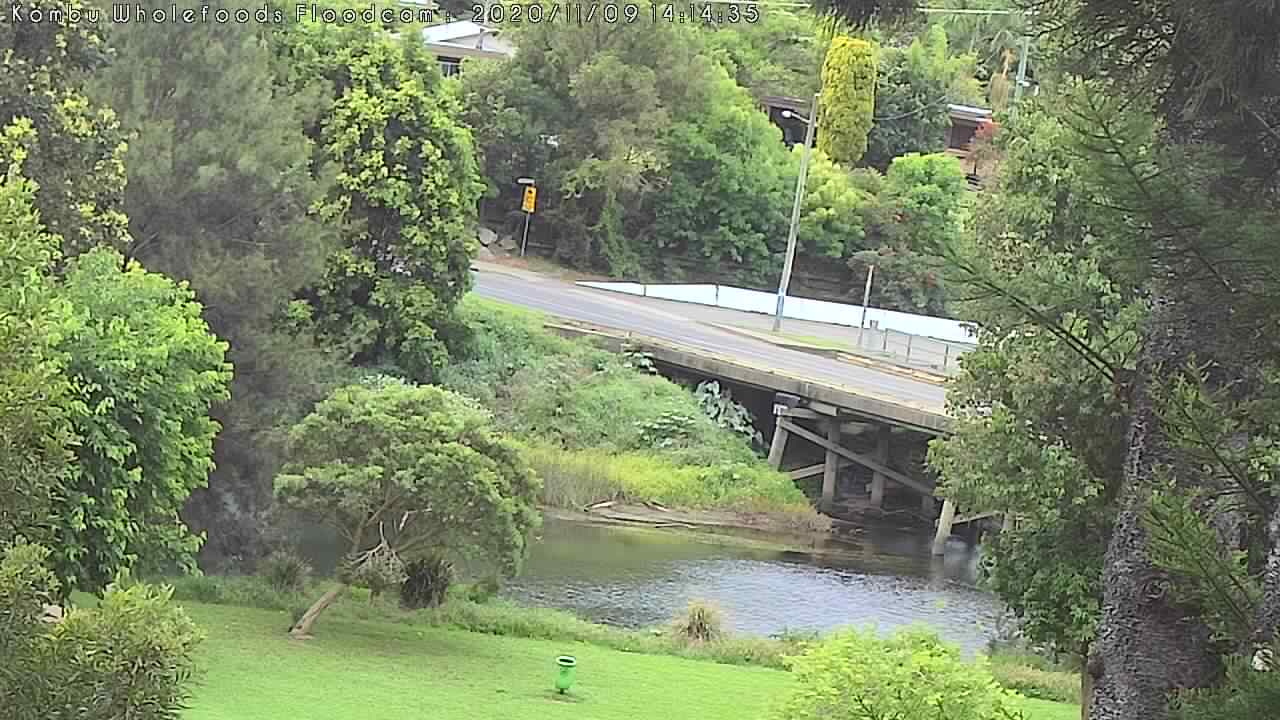 Timelapse – you can change the length of the timelapse and the playback speed in the options below…
Many thanks to Nick Jenkins and his team at Valley Tree Services for keeping the tree branches trimmed. They do this as a community service – please consider supporting them with your custom.
Can't see the live images above? Wait a few seconds and they should appear. There is also a weather station located @ Kombu. You can check out all the live information – including rain rate, total rainfall and more on the Bellingen Weather website. Discussion, forecasts and more can be found on the Bellingen Weather Facebook page.